Remote Neurofeedback
Neurofeedback is quickly becoming one of the most sought-after treatments for Anxiety, Depression, ADHD, Trauma, PTSD, Concussions, Tinnitus, Chronic Pain, Difficulties with Sleep, Learning Challenges, and so much more. This is because it does not use medication, there are no side effects, and it is highly effective.
Our brains work in different frequencies throughout the day. Many times, our brains run at higher frequencies causing symptoms of anxiety, racing thoughts, problems managing stress, emotional volatility, and difficulties with focus/attention, or our brains run too slow at a lower frequency leading to memory problems, brain fog, or depression.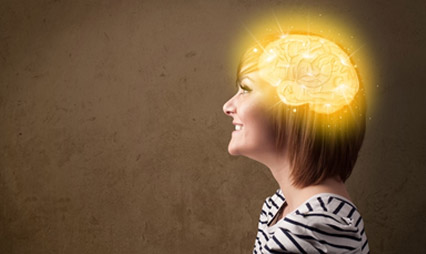 Neurofeedback can train your brain to be in optimal frequencies so that you can think sharply, sleep better, manage stress, be more productive in your day, focus deeper, improve your memory, and enhance your overall well-being.
Many athletes and top business professionals are turning to neurofeedback for peak performance. If you feel, "stuck" and cannot get to the next level, neurofeedback can help.
Neurofeedback is a relaxing, engaging, non-invasive treatment that helps you strengthen and retain your brain.
With our remote neurofeedback program, clients can train their brains according to their schedules while in the comfort of the home without traveling to the clinic.
The first session of neurofeedback will be done in the office at Afton Therapy. During this hour, clients will complete a detailed assessment, including a qEEG which will provide the neurotherapist with a brain map to reveal your specific brain patterns during times of rest and while performing a task. From there, a personalized training protocol is created, and clients can train throughout the week at home.
Afton Therapy requires weekly or monthly check-ins to determine progress, monitor reduced symptoms, and make any changes needed to the protocol.
Schedule an appointment today and see what I can do for you.